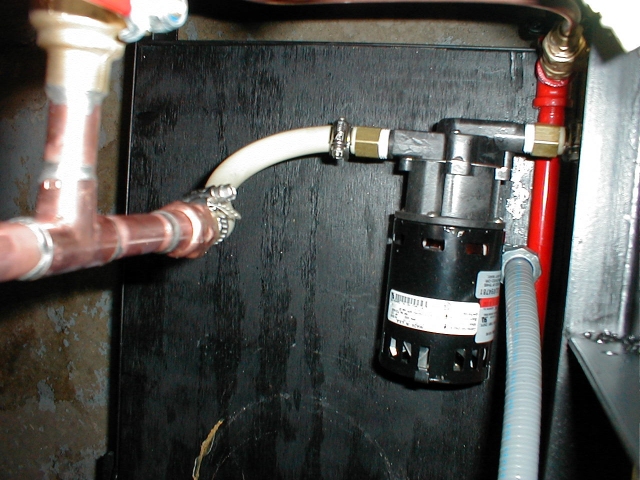 This is a close up of the pump its model #6144MM HIGH TEMP purchased from Moving Brews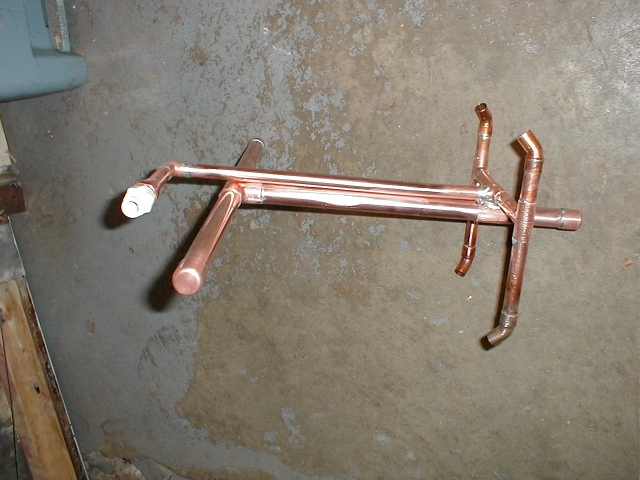 This is my return manifold that goes in the mash tun. It is adjustable, the 1/2" manifold slides up and
down the 3/4" support bar using a sleeve that is soldered on to the manifold at the H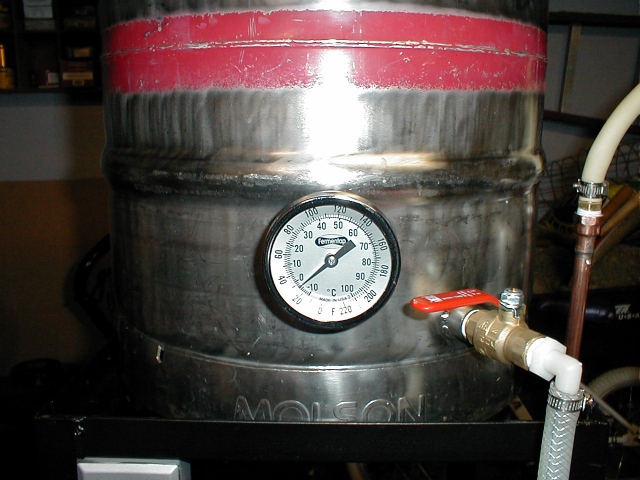 Here is a close up of the BI-metal thermometer purchased from Beer 3 mounted on the mash tun.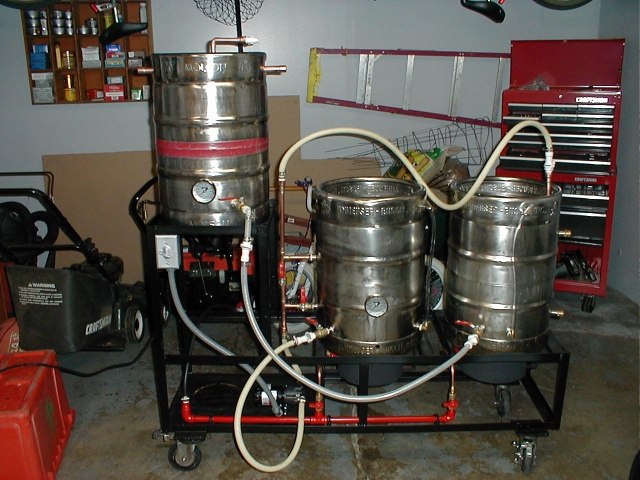 Here's another picture of the brewery with the return manifold, recirculation wand, and hoses in place.
All the hoses and quick connects were purchased from Moving Brews
I'm in the process of making new sight tubes using 3/8"ID tubing with 1/2" copper sleeve instead of the 1/2" ID in other pics.
Here's a close-up of my new sight tube on the HLT I also put one on the boil kettle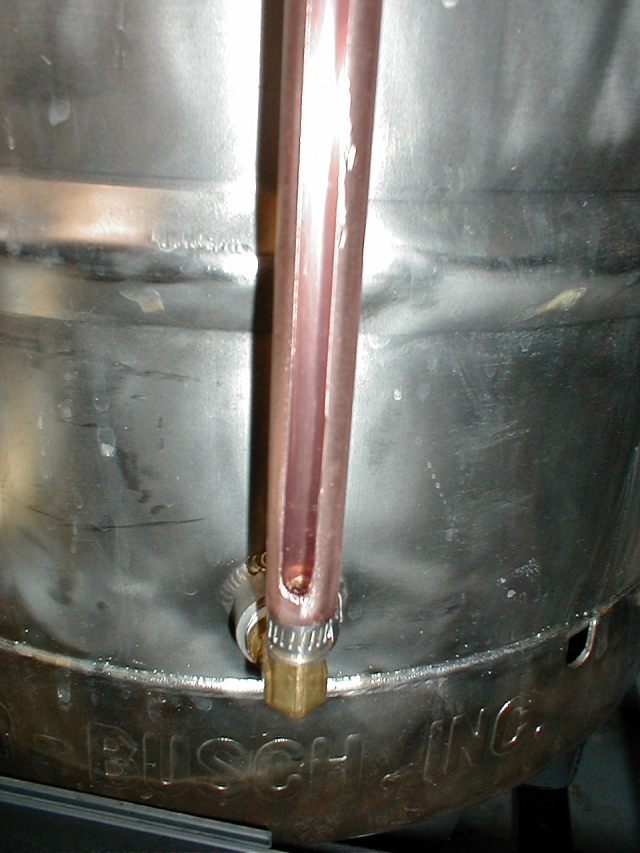 I used a 1/2" NPT to a 3/8" hose barb street elbow, put a hose clamp on and slid the 1/2" copper sleeve over it.
I secured the top with a SS i bolt.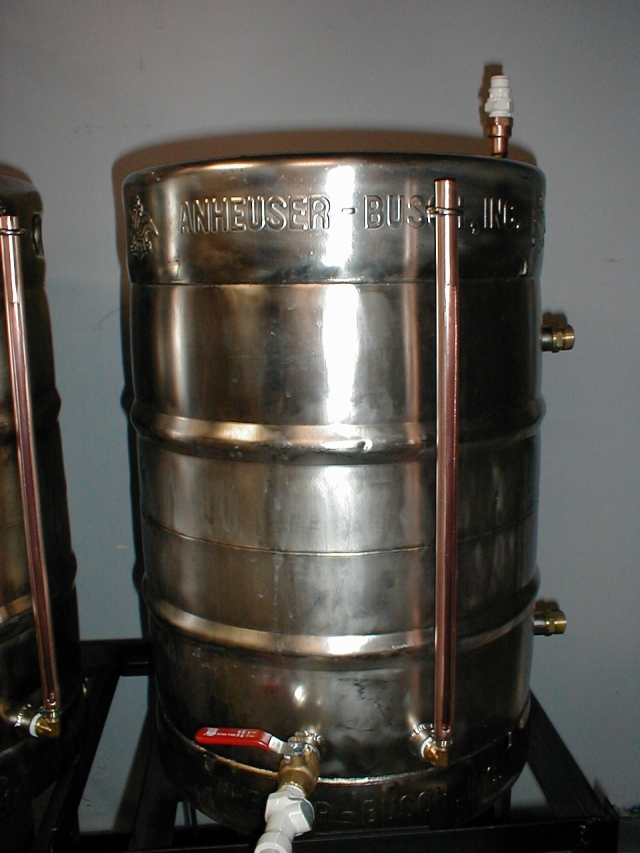 Here's the kettle.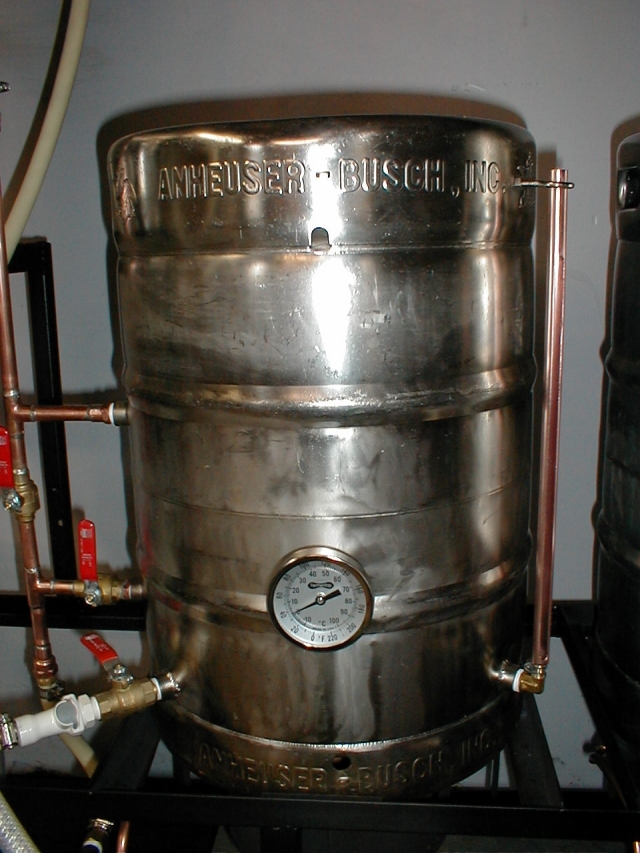 Here's the HLT.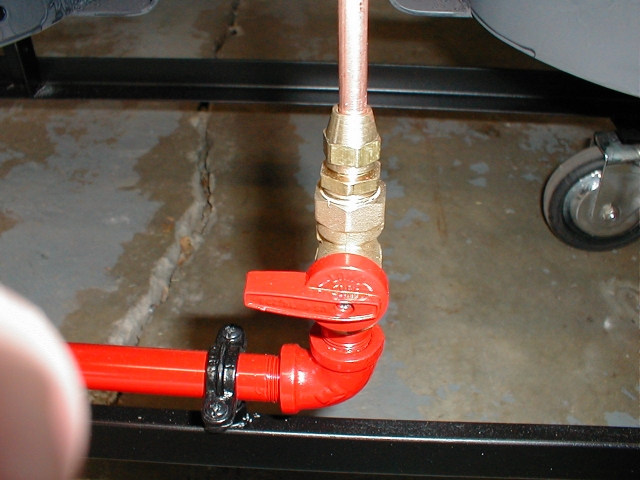 Here's a close-up of the gas approved ball valve. I have two installed they do a nice job controlling the flame.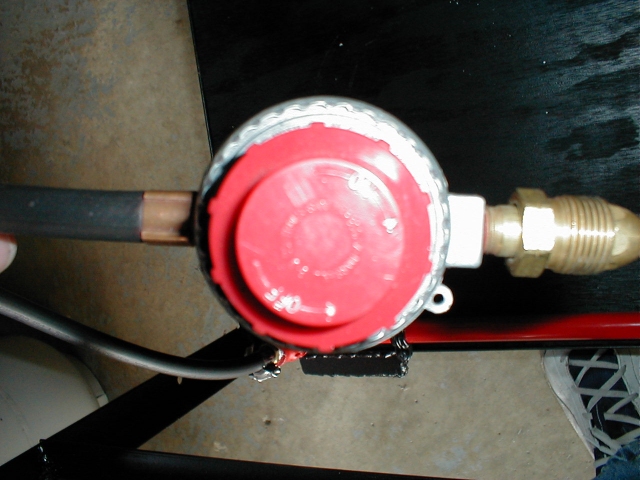 Here's a close up of the regulator it puts out enough gas for both burners to go full blast.
I turn this all the way on and the ball valves handle the rest.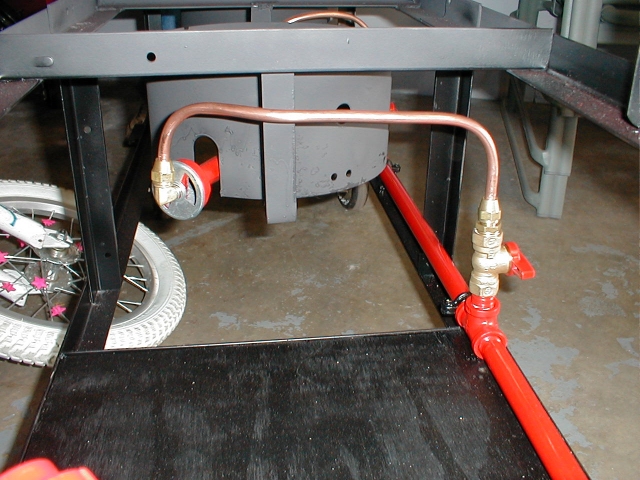 All the plumbing is 1/2" black pipe (painted red), from the valves to the burners I used 3/8" soft copper tubing with flare nuts.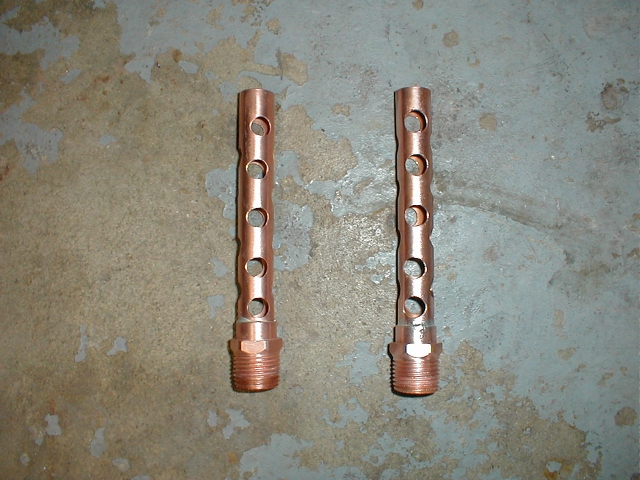 I made these guards for the thermometer probes so they wouldn't get damaged while stirring.
I made them using 1/2" copper pipe with holes drilled in it and tack soddard on to the 1/2" threaded fittings.

If you have any questions please feel free to e-mail me